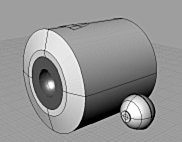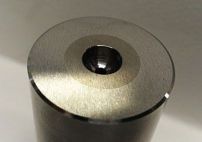 Bearing steel ball die type
1.the cold heading process
When manufactured by a high-speed ball header, since it 500 or more piece by press manufacture in 1 minute, heavy load is applied to a die.

When fabricating a hard material like stainless steel, still heavier load is applied.
2.Die characteristics
Shock resistance

Wear resistance

Heat resistance
3.Feature of Tokyo-ACE
Compared with the conventional process, it is hard and the shape of surface condition is good.

Quality responds for a customer to ask even for a high precision product from a conventional product, and can be responded.

Manufacture is possible from the minimum size of diameter 0.5mm to the diameter size of a large more than 50mm.

The order of 10 pieces unit can also be quick delivery responded at the time.