Dear Stake Holders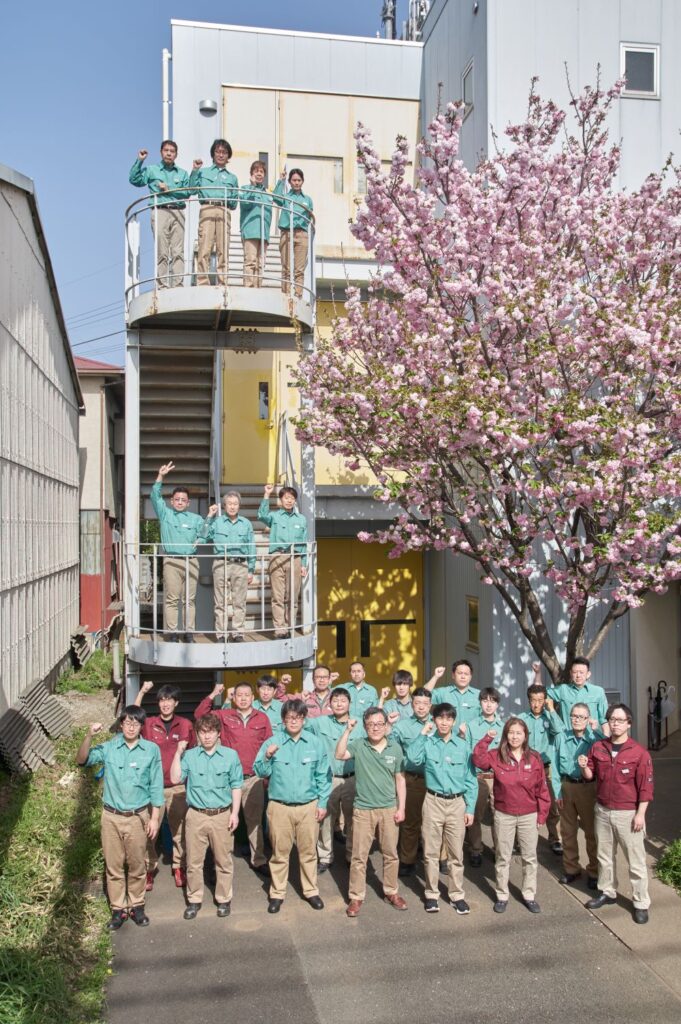 From 1961, we have started operation.
Cold Heading Dies manufacturing and sales, machine sales were our main activities.
At that time, Header Dies material was mainly SKD11.
Towards 1980s, gradually Tungsten Carbide has been started used as a material for Heading Dies. From the beginning, we have focused on hidden possibility of Tungsten Carbide and started using of it.
After 1990, we have introduced positively many newest Electric Discharge Machines (EDM), Micro hole process, Variant shape process and Fine precision process have been realized.
Now we have completed a group of products,
Header Dies for micro components
   Header dies for Taptite Fastener
   Tungsten Carbide pin・punch・press dies
   Complex shape Tungsten Carbide components
   Precision components made by Titanium alloy・Iridium.
Above are the result of our activity based on Motto of 『Never say cannot to customer』
Unique Technology
Now we can offer our unique technology 『Tokyo-ACE』to customers.
In 2011,through our long time R&D, we have realized mass production process of Tungsten Carbide by direct carving, first in the world ?
『Tokyo-ACE』performs Lapping process during shaping process by machining center.
As a result we can largely shorten traditional EDM + Lapping process time and realized big cost reduction.
A big extension of lifespan has also realized and highly appreciated by customers.
Value
In our understanding it is a mission of a company to supply good products requested by the world and contribute to its development.
Nowadays there are many cheap price and poor quality products mainly made by emerging countries like China.
To decrease production cost, it might be necessary to use them.
However Dies quality determines customer products quality.
Our company mission is to supply good Japanese quality to world with reasonably low price to appeal real good Dies.
Thailand Factory
To perform our mission , we have opened a Dies factory in Rangsit Thailand in 2015.
Although not yet perfect, our Thailand staff's technology and kill are improving steadily day by day.
Process possible items are expanded and not only in Thailand but also to South Eastern Asia and India, we have started supply from Thailand.
Development for new application
We believe our high precision Tungsten Carbon Dies can be useful more the broader field.
『Smaller and lighter』is a key for next generation automobile, aviation and space, semiconductor, medical components for which we enhance our development for new process technology and with new materials.
We will keep on working steadily as a basis of 『Monozukuri, Manufacture spirit』and challenge as a pioneer.
2020 Spring
Hisamitsu Komi
President
Tokyo Byora Koki Co., Ltd.